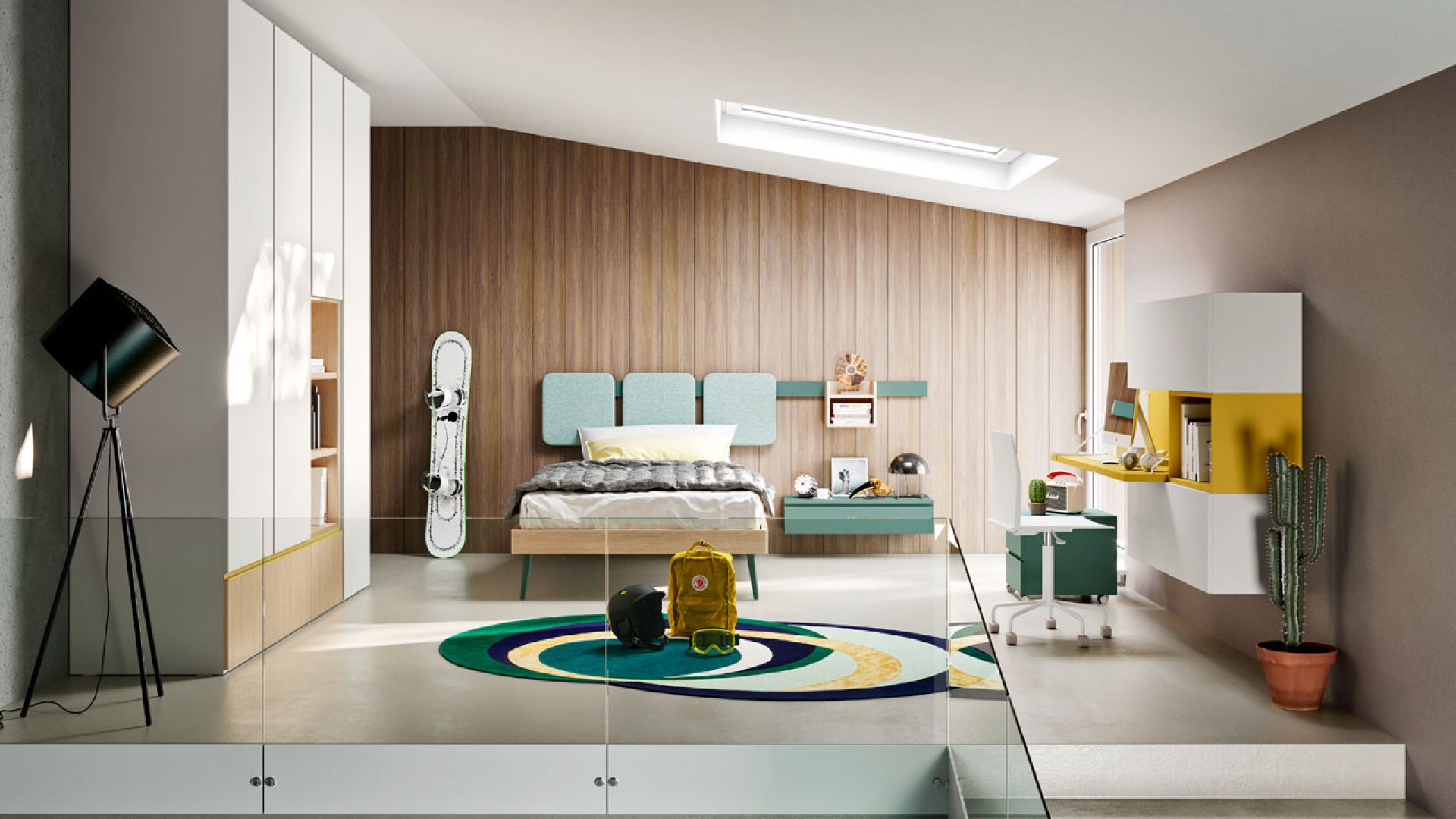 Countless furniture solutions for children's and teenagers' bedrooms. Fantasy and creativity prevail, texture and colours collide, and flexible compositions give added value.
Visit the website
The brand
1987

Mistral is established
An important reference point when it comes to designing and creating children's and teenagers' bedrooms.
It pays close attention to new and emerging needs and styles of living, which has allowed it to create ever more practical and functional bedrooms with a contemporary style and strong visual impact. Research, design and innovation can be seen in every Mistral bedroom.