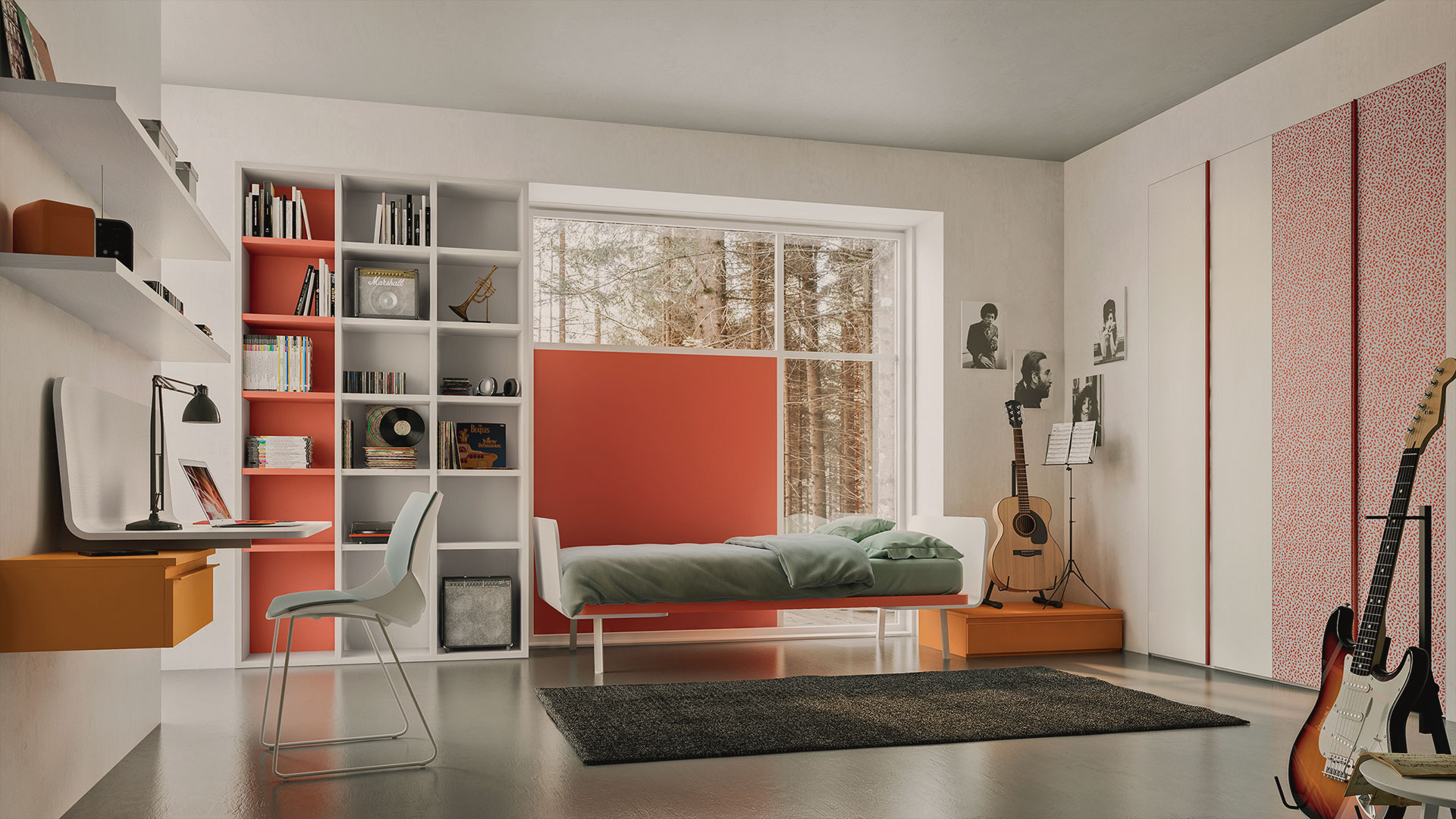 Nardiinterni stands for furniture for children's rooms, cabinets for bedrooms and modern furniture solutions related to the office environment.
Visit the website
The brand
2004

NardiInterni joins Homes
A 50 year journey in the furniture sector.
Specialised in the children's bedroom furniture sector, the company has been able to evolve and grow its product range over time, with wardrobe collections and functional office solutions.
Products
Children's spaces
Colours, ideas and geometric shapes. Children's bedrooms. Solutions with Floor-Standing Beds, Bridge Compositions and Space-Saving Rooms. A universe of spatial combinations for creative and innovative children's bedroom furnishings.
Bridge Compositions / Floor-Standing Beds / Space-Saving Rooms
Products
Wardrobe Collection
The NardiInterni Wardrobe Collection provides an aesthetic and functional answer to all storage needs. Sliding door wardrobes, hinged door wardrobes and walk-in wardrobes. Multiple solutions offered in different finishes to capture the very essence of contemporary living.
Hinged Door Wardrobes / Sliding Door Wardrobes / Walk-in Wardrobes / Hinged Door Utility Wardrobes / Recessed Cabinets