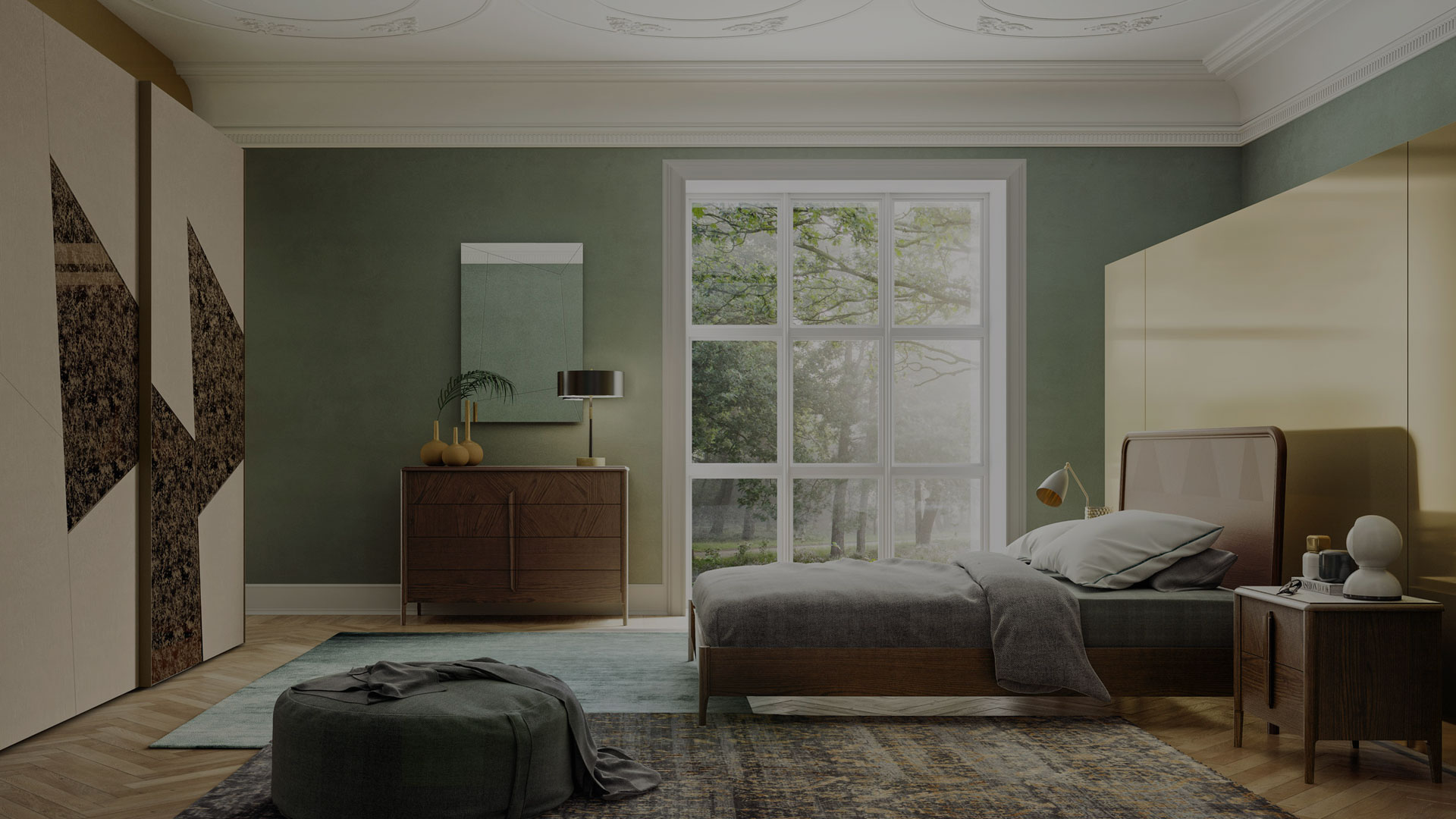 Classic design, rigorous attention to the choice of materials and attention to detail, modular programs that share the same finish.
Visit the website
The brand
1968

Marcello Dalla Betta founds mobilificio SanMichele
Values of the past, technology of the future.
A vision of contemporary living which never forgets it has solid values behind it, but is also forward-looking towards the present and the future. This is the philosophy of San Michele, the Homes Group brand which, on the eve of its 50th anniversary, continues to interpret, with originality and charm, Italian furniture classics, targeting a demanding, sophisticated and international public. Produced entirely at the Pieve di Soligo plant in Italy's industrious north east where the wood and furniture tradition meets the modern design culture, the San Michele collections combine select materials, crafting and advanced technologies, in a distillation which gives new forms to a timeless pleasure, that of stylish living in a welcoming and elegant space, day and night.
Products
Day Collection
Prestige that stems from the quality of the materials and manufacture, a freedom of composition generated by the modularity of the design and multiple f inishes and coordinations, in tune with every aspiration and need. San Michele offers a new key to interpretation of the living area, in a language that combines references to past classics and new trends in the world in which we live, creating an identity which stands out at f irst glance and a lasting excitement.
Products
Night Collection
San Michele reinterprets and transforms the classic vision of the bedroom, in light of a modern lifestyle. Traditional inspirations and current trends come together in well-balanced compositions, fulf illing dreams and personal aspirations and also meeting specif ic needs with versatile installation in any architectural space. A concept which takes on prestigious and durable forms thanks to a careful selection of the materials and high-quality manufacture.
Products
Beverly Collection
Designed for kids, but with a touch of grown-up style. That's the concept behind Beverly, a children's collection with a range of design options that will help you organize any room and make it a place for everything from sleep to play. With a palette of pastel hues borrowed from nature, Beverly lets you customize the space, mixing and matching the different bed models with handy wardrobes, bookcases, desks, drawers, nightstands, and wall cabinets. Choose the Beverly collection in the knowledge you'll have found the perfect solution, both for yourself and your dream home.
Products
Dea Collection
Sophisticated design, meticulous attention to material selection and detail, enormous configuration flexibility. The Dea collection is an emblem of elegance and practicality, two features which come together to perfection in the various types of bed. Beds which match wardrobes to equal perfection, wardrobes with corners, walk-in wardrobes, open units and practical bookcases. The Dea collection is also the epitome of versatility, with a design that appeals to both classic and contemporary tastes.